Next Article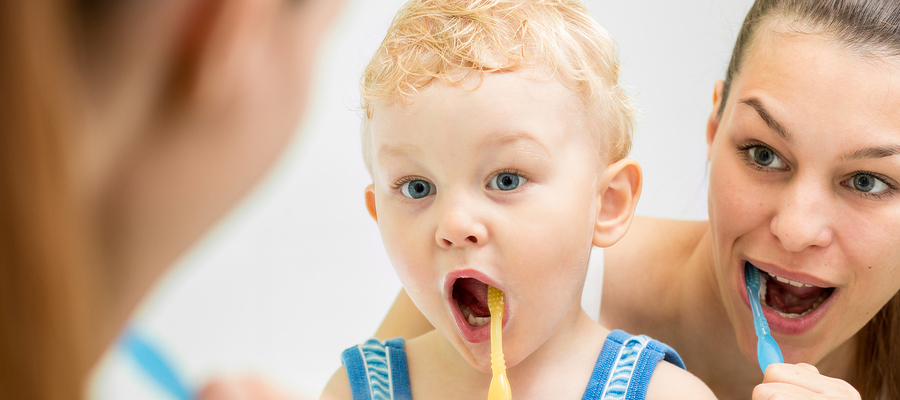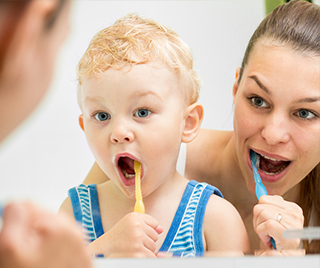 Fluoride has been popping up in the news lately, so you may find yourself with some questions. Should public water systems be fluoridated? How much fluoride is too much? As noted by the American Dental Association (ADA), this mineral is essential to oral health because it can prevent cavities and help to repair teeth in early stages of decay. Here are four fluoride facts to help you cut through the noise and understand its benefits.
Fluoride is Natural
You might remember fluorine from studying the Periodic Table of Elements in school. It's the 13th most abundant element in the earth's crust. Fluoride is a chemical compound that occurs when a negative fluorine ion, marries with a positive, ion like sodium. Fluoride compounds have powerful properties that strengthen teeth. Whether fluoride is swallowed, like when you drink tap water, or applied topically when you brush your teeth, fluoride actually makes your enamel stronger.
The Benefits of Fluoride in Water Are Proven
Fluoride was added to our drinking water about 70 years ago, and it has helped reduce tooth decay in children and adults by 25 percent. The Centers for Disease Control called water fluoridation one of the 20th century's "10 great public health achievements." Before the use of fluoride, the effects of tooth decay were devastating. The Surgeon General published an article about the state of oral health before the 1950s. Back then, almost everyone had tooth decay. It's terrible to think that most people had lost at least one permanent tooth to decay by the time they were in their early teens and half of Americans lost all their teeth by the time they were 65. The result of this huge public health initiative is the prevention of tooth decay, meaning healthier and happier smiles.
Fluoride is Safe in Proper Doses
Fluoride has been around for a long time so there are decade's worth of scientific research which support its safety and efficacy. If you are unsure about the amount of fluoride in your water system, you can call your municipal water provider to check it out. The ADA recommends that all community water contain the ideal amount of 1 ppm (part per million) of fluoride. This translates to approximately 1.4 to 3.4 mg of fluoride intake per day for the average adult. Brushing twice a day and rinsing with fluoride products is another safe way to get more of this powerful mineral.
Fluoride Helps Remineralize Your Teeth
Fluoride is a big deal because it helps rebuild your enamel during the remineralization process that occurs in your mouth after an acid attack, according to the ADA. When fluoride is present in your saliva, it toughens the minerals being redeposited on your enamel so that they are harder to destruct in the next acid attack. To make sure you're getting the powerful benefits of fluoride, drink tap water throughout the day. It's not a bad idea to even swish with it after eating something sugary. Brushing with a fluoride toothpaste will also give you an additional topical benefit. Consider using a fluoride toothpaste that supports remineralization like Colgate® Enamel Health™ New Mineral Repair™ Toothpaste. Also, use a fluoride rinse twice a day like Colgate® Enamel Health™ Mouthwash, Alcohol-Free to make sure you're reaching the areas between your teeth.
Remember the fluoride facts: Fluoride is natural, it fights tooth decay, its safe in proper doses and it helps remineralize your teeth. Regular use of fluoride is one of the best ways to keep your enamel strong and prevent tooth decay.