Next Article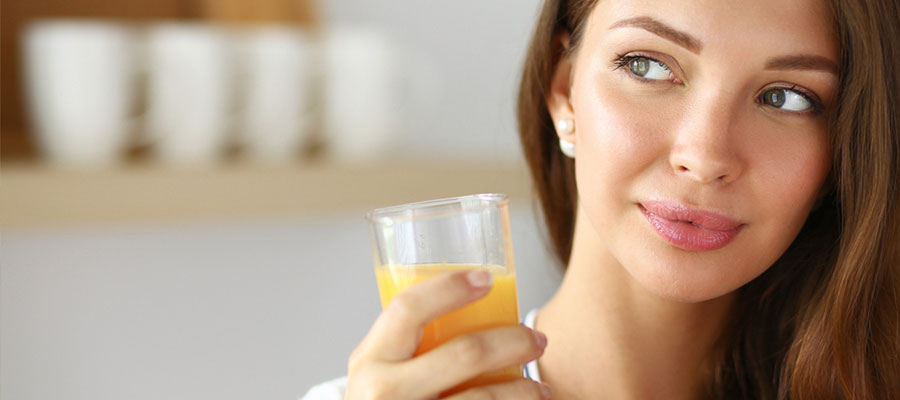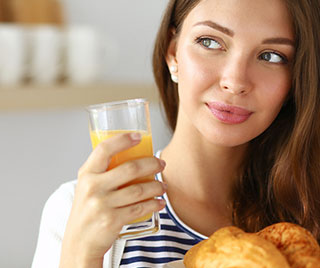 Tooth sensitivity is the sharp sensation you feel in your teeth after drinking or eating something hot or cold, and it's a very common condition. The Academy of General Dentistry (AGD) estimates that 40 million adults in the U.S. suffer from it. If you're one of them, a bite of cold ice cream or sip of hot coffee can be pretty painful. But what causes sensitive teeth?
What's Happening?
The American Dental Association (ADA) suggests there are a number of reasons why you might experience tooth sensitivity. Gum recession is usually the culprit, but teeth grinding or a chipped tooth can cause the same problem. When the tooth enamel becomes worn or otherwise eroded, any food and drink that enters your mouth can hit a nerve – literally.
Each tooth is made up of layers of hard and soft tissue. Enamel is the tough, outermost tissue that covers the entire tooth and solidifies the crown to protect it from typical abrasion. Just beneath the enamel is another hard tissue called dentin. Within the dentin are microscopic canals that, if exposed, can carry food and liquids directly to the soft tissue and nerves at the center of the tooth. Enamel is the strongest material in the human body, but because it's calcified, it does not contain living cells and therefore can't regenerate when it becomes damaged. Caring for and protecting your enamel is essential to alleviating pain associated with sensitive teeth.
What Causes Sensitive Teeth?
A number of things can cause wear and tear on your enamel and contribute to tooth sensitivity.
Sugar-sweetened beverages like soda and fruit drinks. Even thirst-quenching sports drinks can be very damaging to your teeth if you drink them in excess. When you sip on sugary or acidic drinks for long stretches of time, plaque bacteria uses the sugar left on your teeth to produce acids that wear down the enamel.
Frequent snacking. The acids from mouth bacteria attack your enamel for up to 20 minutes after you eat or drink. Frequent snacking increases the number of these acid attacks.
Aggressive brushing. You brush your teeth after big meals but be careful. Brushing too forcefully can be harmful to the gums. Enough vigor could ultimately expose the roots of the teeth, creating another gateway to the nerves at the center of the tooth.
Sensitive Teeth Treatment
Your dentist can guide you through the healing process, but your daily habits and the care you take at home are what'll alleviate your sensitivity for good. When you do enjoy the occasional sugary soda or sticky food, for instance, follow it with a glass of fluoridated water (available right from your tap) to flush these substances away from your teeth. In that same vein, limit your snacking to cut down on the number of acid attacks in your mouth. This will curb the tooth decay that can set in as a result. When selecting snacks, make smart, nutritious decisions. And again, avoid foods with excessive sugar, sodium and saturated fats.
You can also take charge of your smile via your brushing routine. Switching to a toothpaste for sensitive teeth, such as Colgate® Enamel Health™ Sensitivity Relief, can help block the sensations from reaching the nerve of the tooth, with continued use. To be extra efficient in this habit, switch your toothbrush while you're at it. Continue to brush after meals, but be gentle on your gums. Look at the toothbrush you're using right now: If the bristles are splayed in all directions, you might be brushing too hard. Consider upgrading to a new brush with softer bristles, like Colgate® 360°® Enamel Health™ Sensitive, as opposed to a flat-trim toothbrush.
Strong enamel will help keep you from suffering, but to get there, you need to practice good habits at home to protect your enamel – healthy eating and proper brushing, in particular. Talk to your dentist about it, too. Healthy enamel is crucial to the longevity of your teeth and your overall health.